June 17, 2018

On the Docket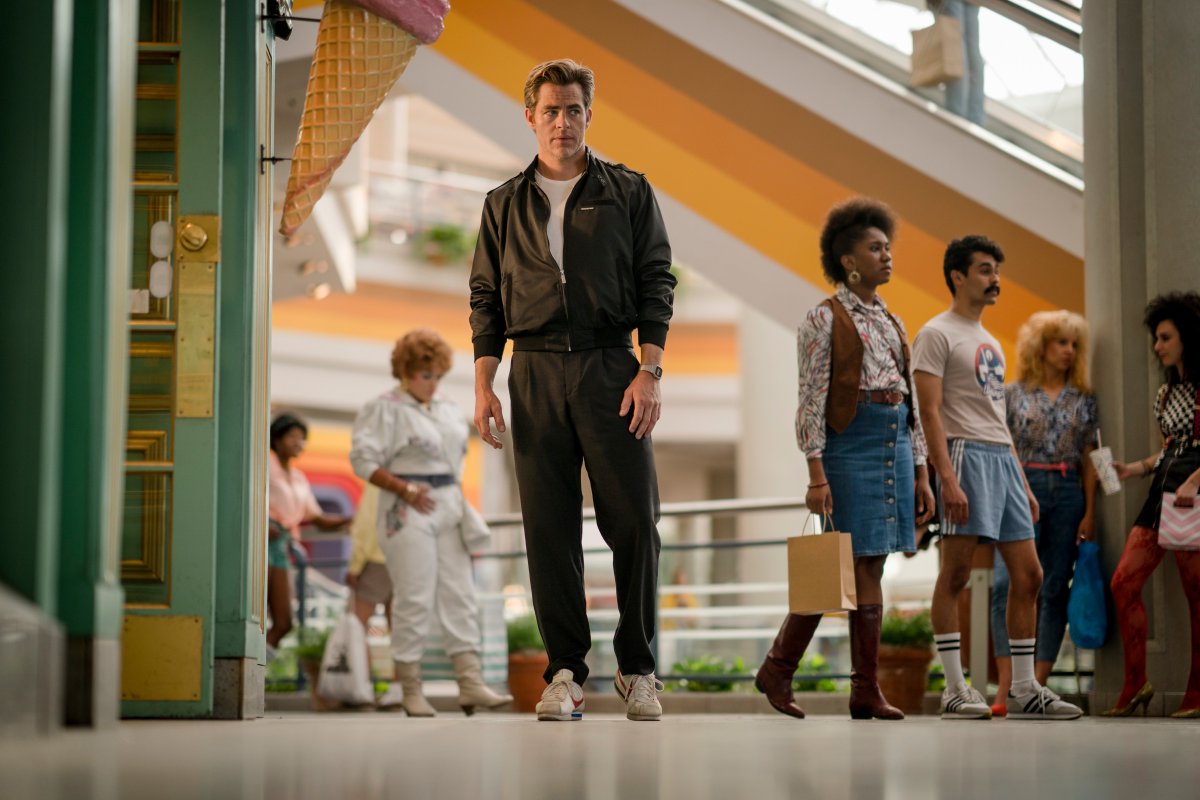 Director Patty Jenkins, along with the cast and crew of the Wonder Woman sequel, have been revealing photos from the set of the film. (Obviously, we all have questions…) – [Twitter]
Chloe Dykstra shocked the geek world with a bombshell revelation. I admire her bravery. – [Medium]
As a result of that revelation, Chris Hardwick has been removed from AMC and San Diego Comic Con. – [THR]
Keith DeCandido continues the 4-Color to 35-Millimeter: The Great Superhero Movie Rewatch with 2005's Fantastic Four. – [Tor]
Into The Chronic Rift
The Chronic Rift: Episode 20 – Sylvester McCoy as Doctor Who
In the late 80s, British fans of the television show DOCTOR WHO were dismayed to see their beloved series placed on an 18 month hiatus.  There were many who felt the series needed it, especially after what was considered a disaster by many in the casting of Colin Baker in the title role.  And then it was announced that actor Sylvester McCot would be taking over the role.  Like one of his predecessors, Tom Baker, McCoy didn't have much acting experience.  His biggest claim to fame was his act of stuffing ferrets down his pants.
But in the three years that McCoy held the role, he managed to turn it from what looked to be a comical farce into one of the darkest portrayals of he Time Lord ever.  John is joined by author Julio Angel Ortiz to discuss what worked and what didn't work during those final years of the "classic" series.  They also talk about the "New Adventures" novels and McCoy's appearance in the Paul McGann TV movie.  Plus, Ken Holtzhouser chimes in with the time he met McCoy and the significance of it on his life.
The Shazam/Isis Podcast: Episode 40 – Isis: "No Drums, No Trumpets"
Fred is upset that his science project failed to take first place at the science fair.  After nearly getting himself killed in an auto accident, he, Andrea, and science fair winner Dorothy decide to explore a nearby ghost town.  But the abandoned town is being used as a hideout for thieves. When Andrea loses the amulet, who will be able to save them?
Before getting into this week's review, John and Richard discuss the fifth issue of the DC Comics 1970s The Mighty Isis comic run.  It's the start of the radical change in direction for the series and Richard wonders if the change was what led to the cancellation of the series.  Next, it's a look at the episode, "No Drums, No Trumpets".  Among the topics discussed are the tropes of ghost towns on 70s television, how much Brian Cutler was convincing as a high school teacher, and what is it that actually activates her powers.
The Batcave Podcast: From the Files of the Batcomputer #30: Dick Tracy Pilot
We take a look at another William Dozier pilot for another comic related property.  This time, it's Dick Tracy – He's a Good Cop.  This time though, Dozier went all out with a full length half-hour episode featuring Victor Buono as the villain, Mr. Memory – which starts the batter of questions about where this show was going. 
In "The Plot to Kill NATO", Mr. Memory kidnaps three NATO ambassadors at the request of Major Powers.  His method of operation seems interesting enough, but there is still something lacking in his character.  And yet, despite this, the pilot is an enjoyable viewing experience with a lot of recommend including Jan Shulman as Liz and the well choreographed fight scenes.
John is joined by his The Hornet's Sting co-host, Jim Beard, to pitch these questions.  Just how committed was Dozier to this property? What would a relationship with Chester Gould have been like had the show gone forward? Why wasn't one of the established villains used in the pilot?  And why did Dozier still build in little nods to Batman and The Green Hornet when both shows were on their last legs?
The Hornet's Sting Podcast: Episode 18 – "Ace in the Hole"
The Hornet is trying to broker a deal between two rival gangs, but the arrival of Mike Axford nearly threatens the whole thing.  A quick thinking Hornet makes it look like Axford's dead, when in reality he's holding him until the case is closed.  But one of the gangsters discovers Oxford's alive and that the Hornet is double crossing them.  If this sounds more like a comedy than a drama or adventure story, you might not be mistaken.  John postulates to Jim that this could be The Green Hornet's attempt at humor that didn't go over very well.  In addition, John and Jim talk about the different versions of Batman and The Green Hornet that we see over the course of their respective 1966-1967 seasons.  Are they the same characters in each episode we see them in? Or are we looking in at alternate Earths?
The Watchlist
Currently Watching
Supergirl
Taken (Final Season)
The 100
Reverie
Westworld
Waiting Room
Jessica Jones: Season Two
Luke Cage: Season Three
The Orville (Season Two premieres December 2018)
Doctor Who (Series Eleven premieres Fall 2018)
MacGyver (Season Three premieres Fall 2018)
The Flash (Season Five premieres Fall 2018)
The Good Doctor (Season Two premieres 2018/2019)
The Good Place (Season Three premieres 2018/2019)
Black Lightning (Season Two premieres 2018/2019)
Legends of Tomorrow (Season Four premieres 2018/2019)
Game of Thrones (Season Eight premieres 2019)
Star Trek: Discovery (Season Two premieres 2019)
Lost in Space (Season Two premiere unknown)
Marvel's Agents of SHIELD (Season Six premieres 2018/2019)
Blindspot (Season Four premieres Fall 2018)
Timeless (awaiting series renewal for Season Three)
Arrow (Season Seven premieres Fall 2018)
Playing Catch Up
Madam Secretary (via CBS All Access)
The Punisher (via Netflix)
Backlog
Marvel's Inhumans – Episodes 5-8
Movie Night
This week
None
Upcoming
Jun 15 – The Incredibles 2
Jun 22 – Jurassic World: Fallen Kingdom
Jul 6 – Ant-Man and the Wasp – (Marvel Cinematic Universe Phase III, Chapter 8)
Jul 27 – Mission: Impossible — Fallout – (M:I #6)
Oct 5 – Venom – (Sony Spider-Man Universe revival)
Nov 2 – X-Men: Dark Phoenix – (X-Men series #12)
Nov 2 – Mulan – (Disney live-action remake)
Nov 16 – Fantastic Beasts: The Crimes of Grindelwald – (Fantastic Beasts #2, Harry Potter #10)
Nov 21 – Ralph Breaks the Internet: Wreck-It Ralph 2 – 11/21
Dec 14 – Spider-Man: Into The Spider-Verse – (Sony Spider-Man multiverse)
Dec 21 – Aquaman – (DC Extended Universe #6)
Dec 25 – Mary Poppins Returns
Future
Feb 2019 – The New Mutants – (X-Men series #13)
Mar 2019 – How to Train Your Dragon 3
Mar 2019 – Captain Marvel – (Marvel Cinematic Universe Phase III, Chapter 9)
Mar 2019 – Dumbo – (Disney live-action remake)
Apr 2019 – Shazam! – (DC Extended Universe #7)
May 2019 – Avengers #4 – (Marvel Cinematic Universe Phase III, Chapter 10)
May 2019 – Aladdin – (Disney live-action remake)
Jun 2019 – Gambit – (X-Men Series #14)
Jun 2019 – Men in Black Untitled – (Men in Black #4)
Jun 2019 – Toy Story 4
Jul 2019 – Spider-Man Homecoming #2 – (Marvel Cinematic Universe)
Jul 2019 – Top Gun
Jul 2019 – The Lion King – (Disney live-action remake)
Jul 2019 – Terminator sequel – (Terminator #6)
Aug 2019 – Artemis Fowl
Nov 2019 – Wonder Woman #2 – (DC Extended Universe #8)
Nov 2019 – Frozen 2
Dec 2019 – Star Wars: Episode IX
Dec 2019 – Wicked
Jul 2020 – Indiana Jones #5
Jul 2020 – Minions #2
Night at the Theater
This week
None
Coming soon
None
Literary Pursuits
Currently reading
Diving into the works of H.P. Lovecraft
Duel in the Dark (Blood on the Stars Book One) by Jay Allan
Ready Player One by Ernest Cline
Reviews
None
On the Virtual Air
Notes
None
Spotlight
None
Adventures in Creative Criticality
The Timestamps Project
This week was The Greatest Show in the Galaxy. Next week is the 25th season summary.
Other Musings
None
Upcoming Podcasts
I recorded a video discussion about fandom last weekend with RetroBlasting. I'm also in discussion with them for a future long-term project. Stay tuned.
Upcoming Appearances
Aug 30-Sep 3: Dragon Con 2018
Until next time, enjoy the journey.