May 27, 2018

On the Docket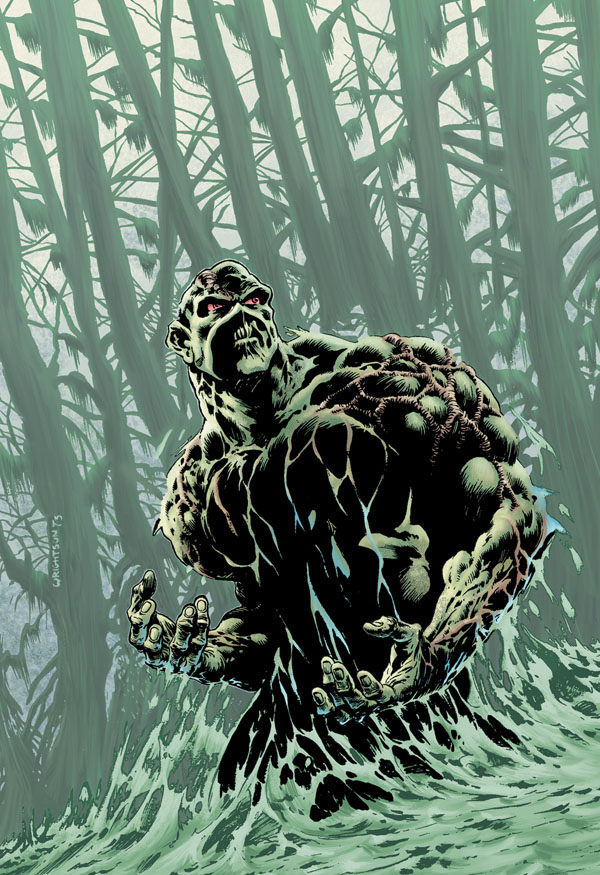 Swamp Thing is coming back to television via the DC digital platform. – [THR]
2018-19 Television: The Expanse has been renewed thanks to Amazon. – [THR]
As reported by series creator J. Michael Straczynski, Babylon 5 is coming to Amazon Prime in June. – [Cord Cutters News]
Netflix is joining production forces with President and Mrs. Obama. – [CNN]
Netflix stock hit an all-time high, briefly surpassing Disney. – [Variety]
She-Ra is coming back to television via Netflix. – [EW]
The Hollywood Museum's Batman '66 exhibit has been extended through the end of September. – [13th Dimension]
It's time for the Original Batcopter 2018 summer tour! – [13th Dimension]
Keith DeCandido continues the 4-Color to 35-Millimeter: The Great Superhero Movie Rewatch with Witchblade. – [Tor]
Into The Chronic Rift
The Weekly Podioplex: May 22, 2018
The Watchlist
Currently Watching
Supergirl
Arrow
Taken (Final Season)
The Crossing (Final Season)
The 100
Reverie (starting next week)
Waiting Room
Jessica Jones: Season Two
Luke Cage: Season Three
The Orville (Season Two premieres December 2018)
Doctor Who (Series Eleven premieres Fall 2018)
MacGyver (Season Three premieres Fall 2018)
The Flash (Season Five premieres Fall 2018)
The Good Doctor (Season Two premieres 2018/2019)
The Good Place (Season Three premieres 2018/2019)
Black Lightning (Season Two premieres 2018/2019)
Legends of Tomorrow (Season Four premieres 2018/2019)
Game of Thrones (Season Eight premieres 2019)
Star Trek: Discovery (Season Two premieres 2019)
Lost in Space (Season Two premiere unknown)
Marvel's Agents of SHIELD (Season Six premieres 2018/2019)
Blindspot (Season Four premieres Fall 2018)
Timeless (awaiting series renewal for Season Three)
Playing Catch Up
Westworld (Season One)
Madam Secretary (via CBS All Access)
The Punisher (via Netflix)
Backlog
Marvel's Inhumans – Episodes 5-8
Movie Night
This week
May 18 – Deadpool 2 – 8.5/10
May 25 – Solo: A Star Wars Story  – 7/10
Upcoming
Jun 15 – The Incredibles 2
Jun 22 – Jurassic World: Fallen Kingdom
Jul 6 – Ant-Man and the Wasp – (Marvel Cinematic Universe Phase III, Chapter 8)
Jul 27 – Mission: Impossible — Fallout – (M:I #6)
Oct 5 – Venom – (Sony Spider-Man Universe revival)
Nov 2 – X-Men: Dark Phoenix – (X-Men series #12)
Nov 2 – Mulan – (Disney live-action remake)
Nov 16 – Fantastic Beasts: The Crimes of Grindelwald – (Fantastic Beasts #2, Harry Potter #10)
Nov 21 – Ralph Breaks the Internet: Wreck-It Ralph 2 – 11/21
Dec 14 – Spider-Man: Into The Spider-Verse – (Sony Spider-Man multiverse)
Dec 21 – Aquaman – (DC Extended Universe #6)
Dec 25 – Mary Poppins Returns
Future
Feb 2019 – The New Mutants – (X-Men series #13)
Mar 2019 – How to Train Your Dragon 3
Mar 2019 – Captain Marvel – (Marvel Cinematic Universe Phase III, Chapter 9)
Mar 2019 – Dumbo – (Disney live-action remake)
Apr 2019 – Shazam! – (DC Extended Universe #7)
May 2019 – Avengers #4 – (Marvel Cinematic Universe Phase III, Chapter 10)
May 2019 – Aladdin – (Disney live-action remake)
Jun 2019 – Gambit – (X-Men Series #14)
Jun 2019 – Men in Black Untitled – (Men in Black #4)
Jun 2019 – Toy Story 4
Jul 2019 – Spider-Man Homecoming #2 – (Marvel Cinematic Universe)
Jul 2019 – Top Gun
Jul 2019 – The Lion King – (Disney live-action remake)
Jul 2019 – Terminator sequel – (Terminator #6)
Aug 2019 – Artemis Fowl
Nov 2019 – Wonder Woman #2 – (DC Extended Universe #8)
Nov 2019 – Frozen 2
Dec 2019 – Star Wars: Episode IX
Dec 2019 – Wicked
Jul 2020 – Indiana Jones #5
Jul 2020 – Minions #2
Night at the Theater
This week
None
Coming soon
Hamilton at The Fox Theater in Atlanta.
Literary Pursuits
Currently reading
Diving into the works of H.P. Lovecraft
Duel in the Dark (Blood on the Stars Book One) by Jay Allan
Ready Player One by Ernest Cline
Reviews
None
On the Virtual Air
Notes
None
Spotlight
None
Adventures in Creative Criticality
The Timestamps Project
This week was Remembrance of the Daleks. Next week is The Happiness Patrol.
Other Musings
None
Upcoming Podcasts
None
Upcoming Appearances
Aug 30-Sep 3: Dragon Con 2018
Until next time, enjoy the journey.