March 11, 2018
On the Docket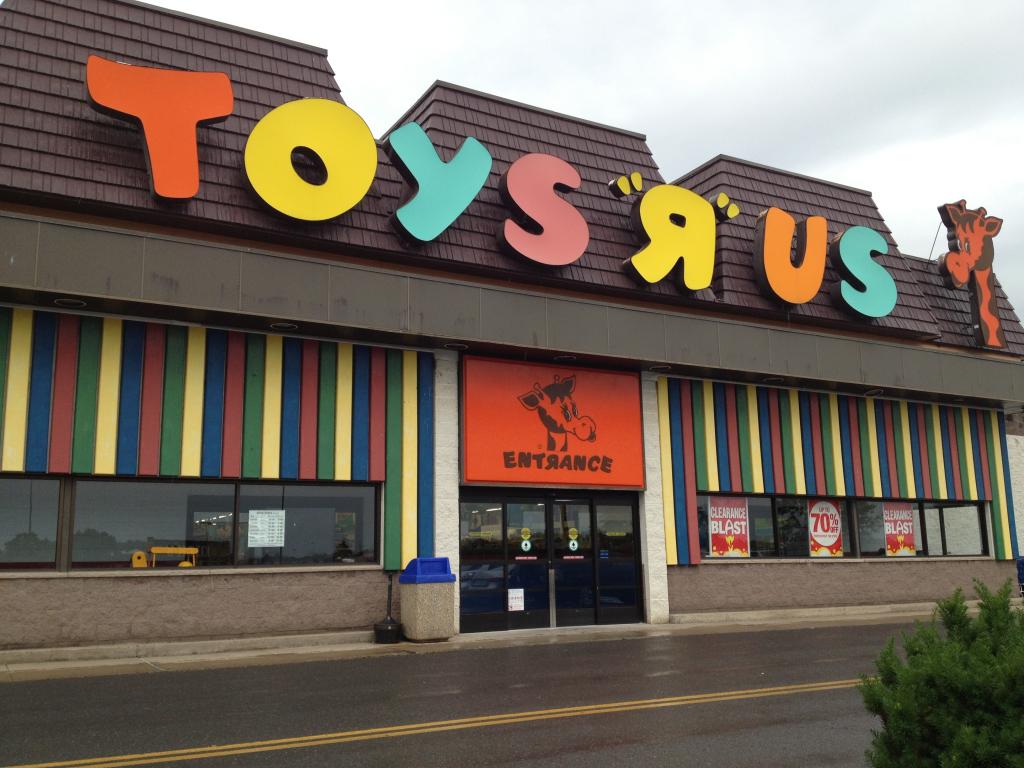 Toys "R" Us is reportedly on the verge of liquidating U.S. operations, marking the end of an era. – [LA Times]
Lost in Space is coming back to televisions, this time on Netflix. – [Trailer]
The Hitchhiker's Guide to the Galaxy has returned to BBC Radio with The Hexagonal Phase, part six of the famous trilogy. – [Ars Technica]
Jon Favreau has been tapped to executive produce and write a Star Wars live-action series. – [StarWars.com]
Keith DeCandido's 4-Color to 35-Millimeter: The Great Superhero Movie Rewatch continues looking into the X-Men with X-Men: The Last Stand. – [Tor.com]
Into The Chronic Rift
The Chronic Rift: Episode 009 – Oscar Picks 2018 and More!
The Oscars have come and gone and John doesn't care. And yet, there he was, offering his thoughts on this year's Oscar nominees. See what he got right and what he got wrong.  Also, it's also a chance for John to do some housekeeping and present some things to you, the viewer, you may not be aware of when it comes to The Chronic Rift in general.
The Shazam/Isis Podcast – Episode 37: Isis – "Bigfoot"
Lee and Cindy claim to have seen Bigfoot while walking through the woods.  Is it possible?  Rick has a hard time believing it, but when the kids begin to panic and decide to hunt the beast down, Isis steps in and discovers the secret of Bigfoot (long before Steve Austin did).
John is especially excited to tackle this episode in light of his love for Bigfoot on The Six Million Dollar Man, but there are problems with it as John and Richard discuss.  Plus, they also talk about how Isis managed to debunk supernatural tropes that were popular in the 70s, wonder how a man with shoes leaves a bare footprint, and discuss the second issue of the DC Comics The Mighty Isis Series, "The Creature from Dimension X" and "Lost and Found".
The Batcave Podcast – Episode 67: "Return of the Caped Crusaders"
It's the movie 50 years in the making (well, in the waiting).  Adam West, Burt Ward, and Julie Newmar return to the Batman 66 universe in an all-new animated movie.  Joker, Penguin, Riddler, and Catwoman have reunited to take control of Gotham City and the world once again with the theft of a duplicator ray.  But it wouldn't be Batman 66 if there wasn't more to the plot and there certainly is as Batman becomes more aggressive in his pursuit of the villainous quartet.  What is happening and will good triumph over evil in the end? Joining John to breakdown this movie in a double-sized episode is Dan Greenfield of 13th Dimension, Billy Flynn of Geek Radio Daily, and Ben Bentley of the Batman 66 Message Board.
The Weekly Podioplex: March 6, 2018
The Watchlist
Current
The Good Doctor
Supergirl
The Flash
Black Lightning
Arrow
Marvel's Agents of SHIELD
Blindspot
MacGyver
Legends of Tomorrow
Taken
Designated Survivor
Waiting room
Timeless (Season Two premieres March 11)
The 100 (Season Five premieres April 24)
The Orville (Season Two premieres Fall 2018)
Doctor Who (Series Eleven premieres Fall 2018)
The Good Place (Season Three premieres 2018/2019)
Game of Thrones (Season Eight premieres 2019)
Star Trek: Discovery (Season Two premieres 2019)
Catching up
Madam Secretary (via CBS All Access)
Backlog
Marvel's Inhumans – Episodes 5-8
Movie Night
This week
Mar 9 – A Wrinkle in Time
Upcoming
May 4 – Avengers: Infinity War – (Marvel Cinematic Universe Phase III, Chapter 7)
May 11 – Life of the Party – (A close friend of mine was an extra with significant camera time on this project)
May 18 – Deadpool 2 – (X-Men series #11)
May 25 – Solo: A Star Wars Story
Jun 15 – The Incredibles 2
Jun 22 – Jurassic World: Fallen Kingdom
Jul 6 – Ant-Man and the Wasp – (Marvel Cinematic Universe Phase III, Chapter 8)
Jul 27 – Mission: Impossible — Fallout – (M:I #6)
Oct 5 – Venom – (Sony Spider-Man Universe revival)
Nov 2 – X-Men: Dark Phoenix – (X-Men series #12)
Nov 2 – Mulan – (Disney live-action remake)
Nov 16 – Fantastic Beasts: The Crimes of Grindelwald – (Fantastic Beasts #2, Harry Potter #10)
Nov 21 – Ralph Breaks the Internet: Wreck-It Ralph 2 – 11/21
Dec 14 – Spider-Man: Into The Spider-Verse – (Sony Spider-Man multiverse)
Dec 21 – Aquaman – (DC Extended Universe #6)
Dec 25 – Mary Poppins Returns
Future
Feb 2019 – The New Mutants – (X-Men series #13)
Mar 2019 – How to Train Your Dragon 3
Mar 2019 – Captain Marvel – (Marvel Cinematic Universe Phase III, Chapter 9)
Mar 2019 – Dumbo – (Disney live-action remake)
Apr 2019 – Shazam! – (DC Extended Universe #7)
May 2019 – Avengers #4 – (Marvel Cinematic Universe Phase III, Chapter 10)
May 2019 – Aladdin – (Disney live-action remake)
Jun 2019 – Gambit – (X-Men Series #14)
Jun 2019 – Men in Black Untitled – (Men in Black #4)
Jun 2019 – Toy Story 4
Jul 2019 – Spider-Man Homecoming #2 – (Marvel Cinematic Universe)
Jul 2019 – Top Gun
Jul 2019 – The Lion King – (Disney live-action remake)
Jul 2019 – Terminator sequel – (Terminator #6)
Aug 2019 – Artemis Fowl
Nov 2019 – Wonder Woman #2 – (DC Extended Universe #8)
Nov 2019 – Frozen 2
Dec 2019 – Star Wars: Episode IX
Dec 2019 – Wicked
Jul 2020 – Indiana Jones #5
Jul 2020 – Minions #2
Night at the Theater
This week
A Gentleman's Guide to Love and Murder at The Fox Theater in Atlanta.
Coming soon
None
Literary Pursuits
Currently reading
Star Wars: The Last Jedi by Jason Fry
Diving into the works of H.P. Lovecraft
Reviews
Amazing Spider-Man: Volume 1 – 3.5/5
Amazing Spider-Man: Volume 3 – "Spider-Verse" – 4.5/5
On the Virtual Air
Notes
None.
Spotlight
None.
Adventures in Creative Criticality
The Timestamps Project
This week's started The Trial of a Time Lord with Mindwarp, and next week is Terror of the Vervoids.
Other Musings
None.
Upcoming Podcasts
None.
Upcoming Appearances
May 5-7: WHOLanta 2018
Aug 30-Sep 3: Dragon Con 2018
Until next time, enjoy the journey.